Landscaping Chesapeake, VA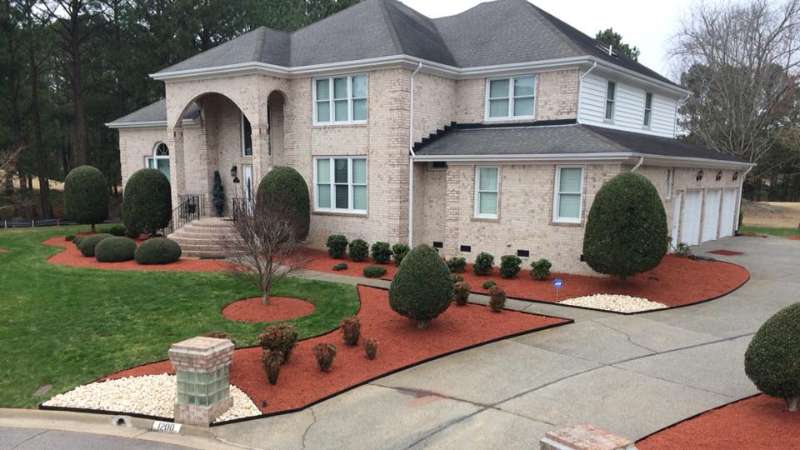 Landscaping Services Chesapeake, VA
Are you interested in landscaping services for your property?  Investing in your landscaping will improve your properties curb appeal, increase your property value, and make your property a more enjoyable place for you and your family to live.  If you're looking to make improvements to your landscaping we're glad you've found our website!
Why Do You Need A Landscaping Service?
Are you embarrassed by the appearance of your property?
Have you bought a new-to-you home that needs some landscape improvements?
Do you want to make your property more enjoyable and suited to your lifestyle?
Do you want to renovate your current landscaping?
Do you want to makeover your front or backyard?
There are many reasons you might want the services of a professional landscaper and the most important part is finding a company you can trust to transform your property into what you've envisioned.
Andrews Lawn Service, LLC is a landscaping contractor based out of Chesapeake, VA and serving Virginia Beach and the surrounding area.  We specialize in primarily landscape maintenance services.  Whether you're looking to renovate your front or backyard or you want to install lighting or a privacy hedge hiring a professional landscaping team will ensure your property is going to look great and the job is done right.
Landscaping Services We Offer:
Privacy hedge planting
Lawn renovations
If you'd like to schedule a consultation with us to discuss your landscaping design or installation ideas we'd be happy to meet with you.  Please call 757-232-4441 or fill out our online form and we'll get right back to you